You've heard of silk pillowcases... but have you heard of silk in skincare?
Cruelty-Free

Eco-Friendly

Australian Made

Recyclable
The World's First Australian Silk Skincare Routine
Seresilk lets its silk shine in all formulations, using only 24 ingredients across a 4-step night routine.
Research estimates that women use 515 individual chemicals on their skin daily. Seresilk was developed out of a desire to create a simple routine that harnesses silk's natural healing properties which help moisturise, hydrate and repair the skin's barrier.
The Wonderful Benefits of Silk Skincare
Boosts & Enhances

Rich protein content boosts collagen production.

Supports & Protects

Sericin and fibroin proteins support a healthy skin barrier.

Assists & Plumps

Alanine helps to reduce fine lines and wrinkles.

Hydrates & Improves

Antioxidants help fight pollution and scoop-up free radicals.
From Curiosity of Silk to Skincare Remedy
Seresilk Founder Taylor Battistella had classic teenage skin. At the same time, it was extremely sensitive; so everything he put on his face would leave him burning, red and blistered.
He has since become the driver of Australia's silk industry having started his first business Everything Silkworms at 12 years of age.
Learning that silk amino acids help stimulate collagen production and that the silk itself enhances moisturise-retention to reduce trans-epidermal water loss and support the overall active substance stabilisation, he felt an obligation to develop a formulation that supported silk's natural healing properties and take it to the world...
Learning of the incredible therapeutic benefits of silk for skincare, Battistella decided to bring his expertise to the skincare industry, and so Seresilk was born.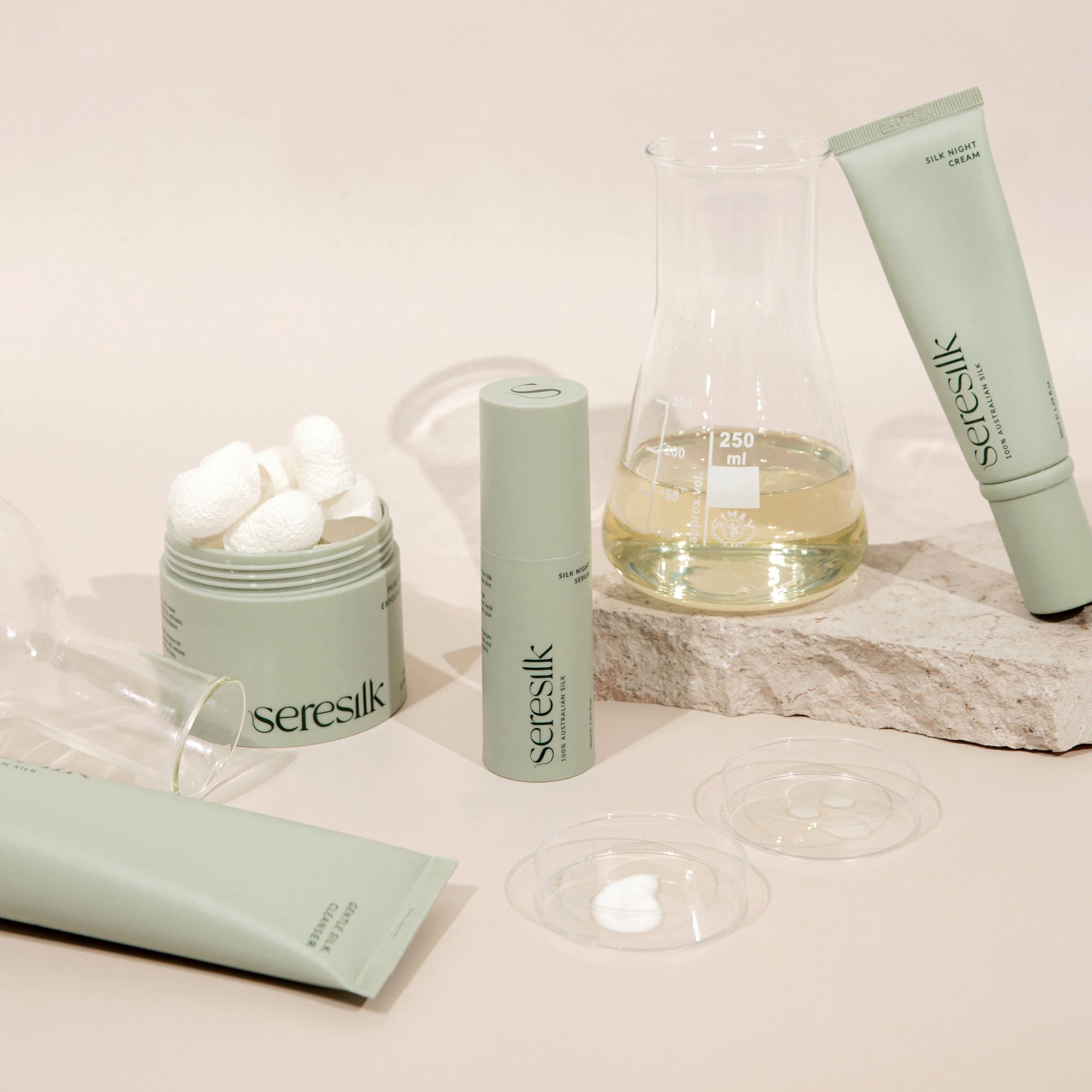 Dermatologically Tested + Approved Formulations
Silk's two main amino acid proteins; fibroin and sericin help protect skin from the effects of pollution by scooping up free radicals thanks to silk's antioxidant properties.
Not only this, but silk's sericin has a number of hydrating and remedial properties, which support cell regeneration, and elasticity for increased skin firmness.
After 2.5+ years of development, Seresilk became a reality, and its simple, proprietary formulations boast the use of only 24 ingredients across its comprehensive - yet simple - night routine.
Discover the Benefits of Silk Proteins
Hydration

Anti-Ageing

Soothing

Protection
Don't Just Take Our Word For It...
"By far my favourite product. I want more of it now. The texture, smell, look and feel were spot on for a dry skin type. I am super fussy about the cleansers I use but this might just be the best one I've ever used."

"The Silk Night Serum was so good, it felt lovely and it soaked in well. I love that it smells like the ingredients, I get really disappointed when skincare products have perfume in them."

"I really like how the moisturiser is creamy and viscous but doesn't feel so thick that it feels like my pores are getting clogged. A little goes quite a long way, and it doesn't leave a sticky feeling afterwards."
Harnessing the Benefits of Silk Without the Harm
The Importance of Simple Skincare

Seresilk formulations are carefully curated and expertly designed to be dermatologically tested and approved + suitable for sensitive skin.

The Silk Hydrolysis Process

Silk has been used in skincare for thousands of years. This is said to help reduce wrinkles and fine lines, boosting collagen, and enhancing skin elasticity.

The Use of Silk in Skincare

Seresilk founder, Taylor Battistella, first started rearing silkworms as a primary school student and quickly started his first business supplying customers over the country.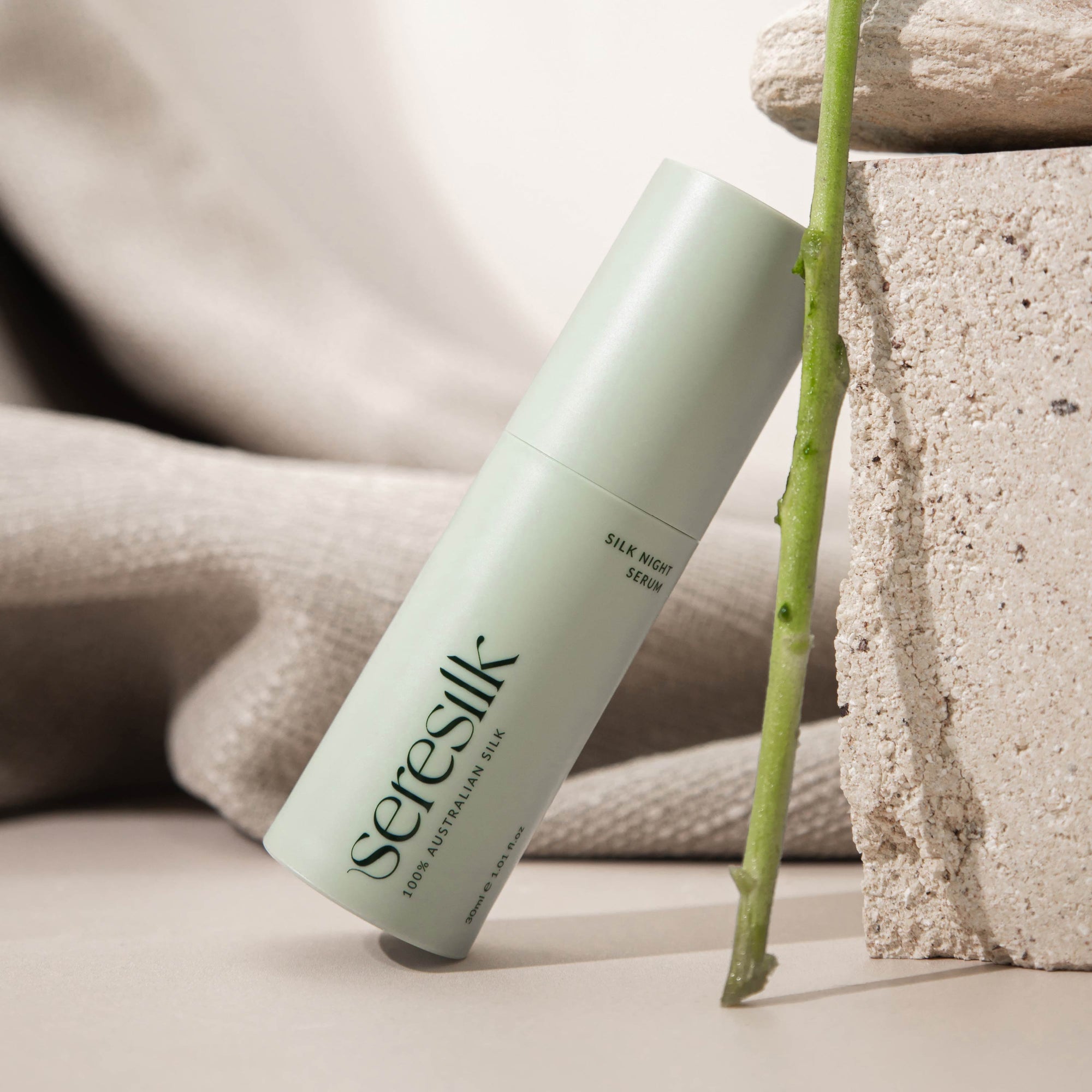 Building an Australian Silk Industry
At Seresilk, our goal is to help you achieve silky smooth skin with the power of silk-infused skincare products. We firmly believe in the therapeutic benefits of silk in skincare and want to create an ethical silk industry in Australia.
Australia's natural environment provides the perfect conditions to rear silk of the highest quality anywhere in the world and are taking steps to promote the benefits of silk. With such ambitious goals, you can't blame us for being impatient! To help enact powerful change TODAY, we have partnered with three amazing Australian charities.
Good Shepherd, Children's Ground and Greening Australia are three organisations that share our commitment to sustainability and ethical practices.
Together, we can work towards a brighter, silk-filled future.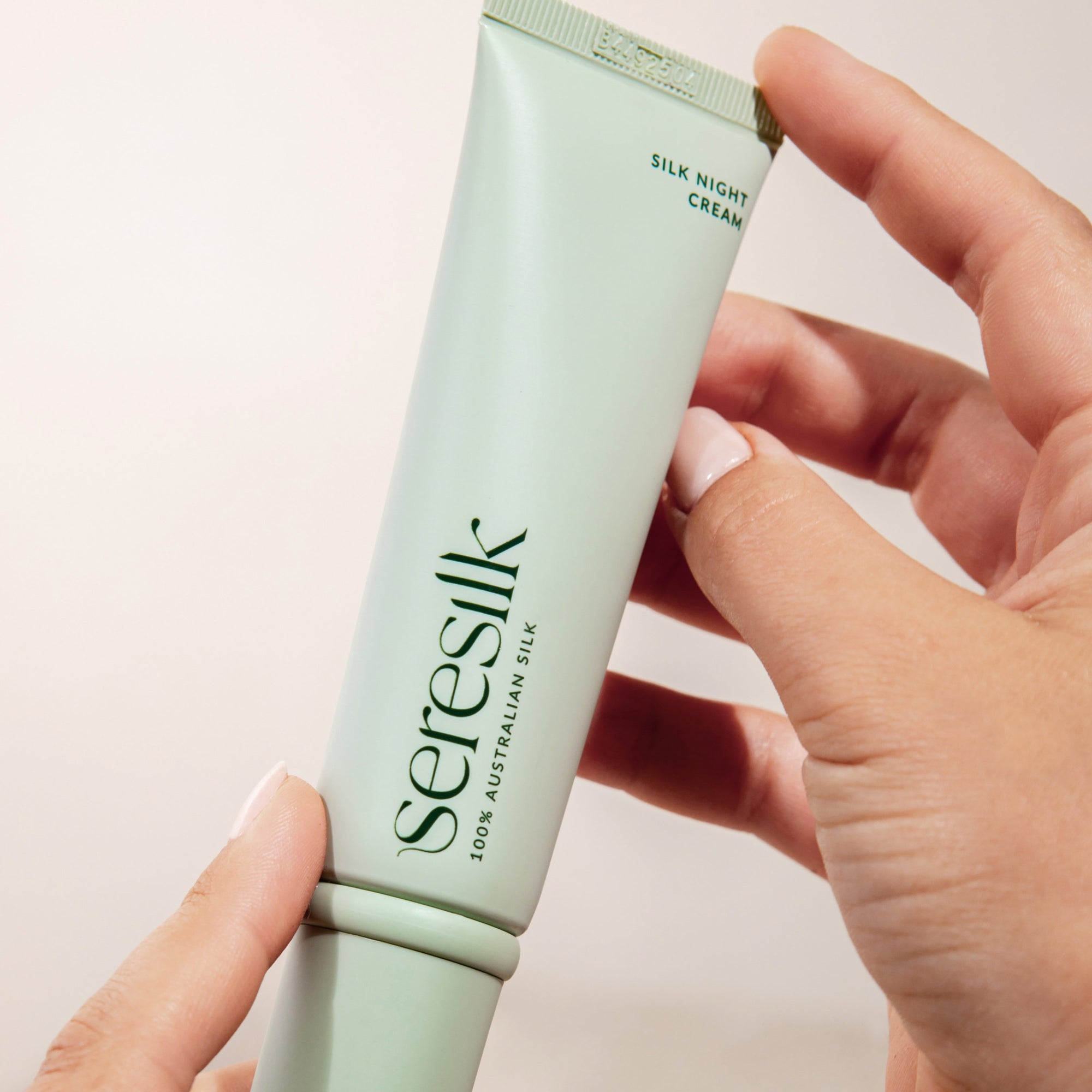 Cruelty-Free Australian Silk
Seresilk is a brand that embraces ahimsa principles; respect for all living things.
Whilst traditional silk production methods have been criticised for harming silkworms, Seresilk products are made with consideration to animal welfare. This way, you can enjoy the benefits of silk without supporting cruel practices.
Become a Seresilk Insider
Discover the benefits of silk skincare, get 10% off your first order and hear about exciting new updates.