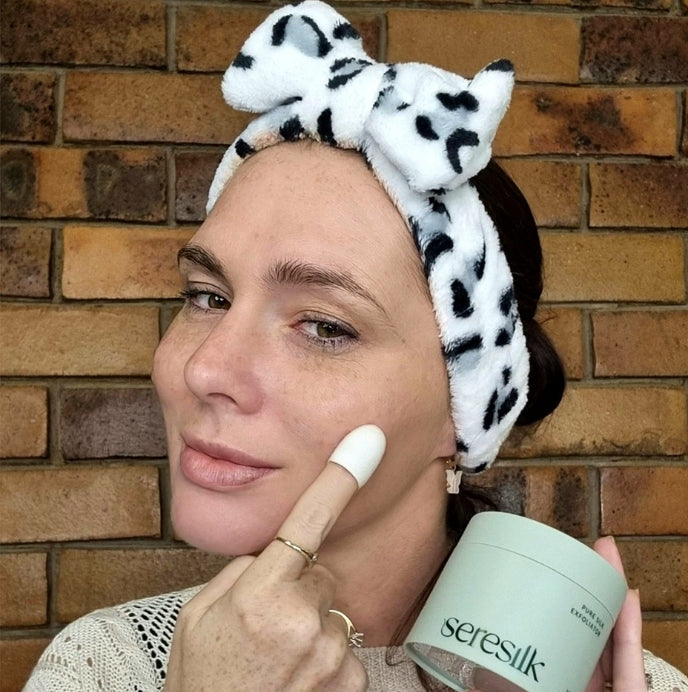 Harnessing The Power of Australian Silk
Seresilk is the only brand in the world using Australian silk across our Leaping Bunny, dermatologically tested + approved suitable for sensitive skin skincare formulations.
As such, we have developed the proprietary Seresilk™️ hydrolysis method onshore for improved amino acid profiling to ensure our formulations retain more of the benefits that are unique to Australian silk.
The silk used across Seresilk formulations helps soothe, smooth and protect your skin to unveil your natural inner glow thanks to silk's hydrating, anti-ageing and active substance stabilising properties that help to stimulate collagen production and empower your skin to do its natural job better.
Seresilk is formulated to give you an oh-so-silky smooth feel and so much more.
Cruelty-Free

Australian Silk

Eco-Friendly

Australian Made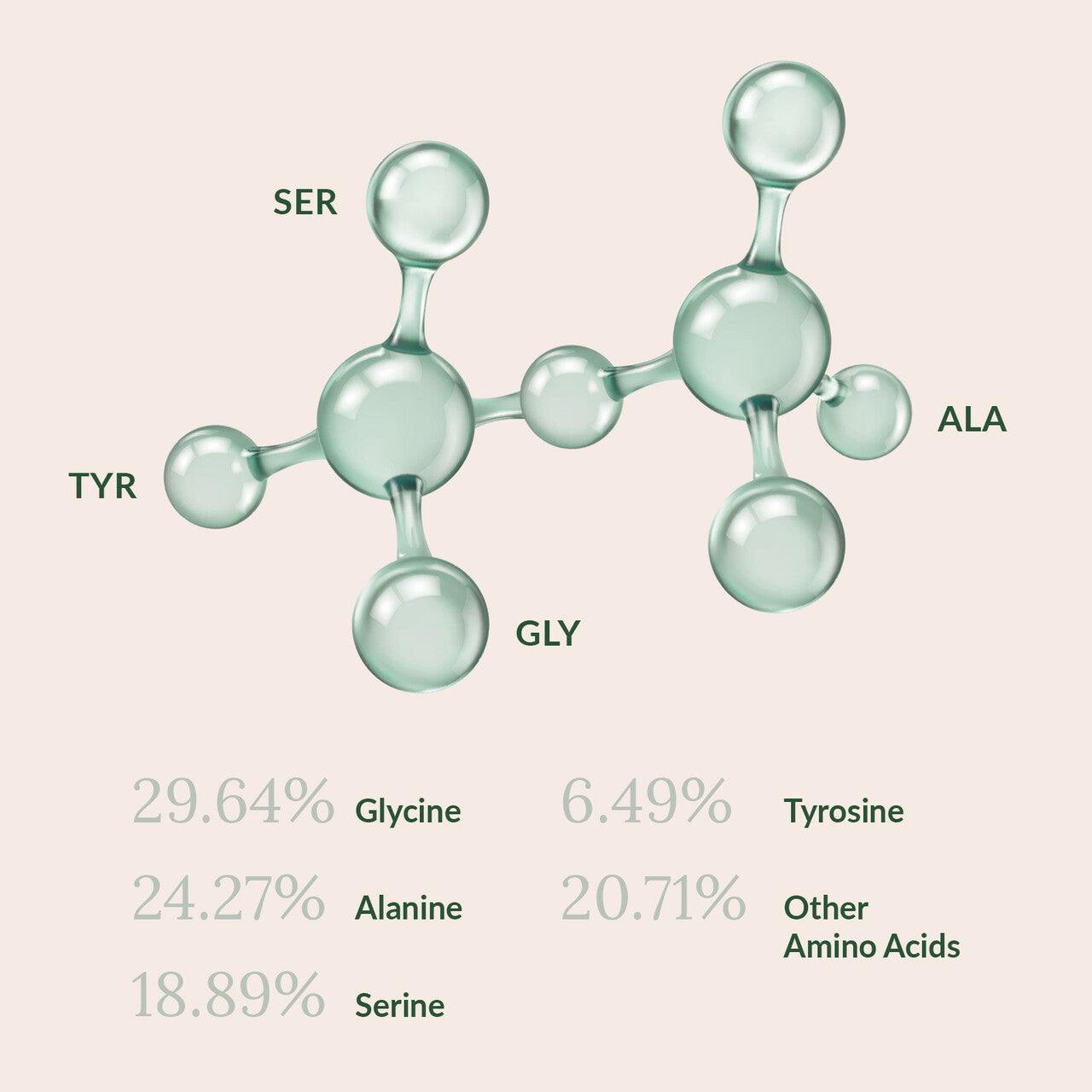 The Science of Silk
The secret to Seresilk lies in our Australian silk's two main amino acids; fibroin and sericin, which help emulate the skin's natural moisturising factor to improve hydration and reduce trans-epidermal water loss.
The sericin protein's remedial properties help support cell regeneration, and elasticity for increased skin firmness while the fibroin protein protects skin from the effects of pollution by scooping up free radicals through its antioxidant properties.
"I want more of it now. The texture, smell, look and feel were spot on for a dry skin type. I am super fussy about the cleansers I use but this might just be the best one I've ever used."

"The Silk Night Serum was so good, it felt lovely and it soaked in well. I love that it smells like the ingredients, I get really disappointed when skincare products have perfume in them."

"It's been a while since I've used a skincare product that is as innovative and beautiful as it is simply different and fun... Seresilk is perfect for sensitive skin girlies!"

"I really like how the moisturiser is creamy and viscous but doesn't feel so thick that it clog my pores. A little goes quite a long way, and it doesn't leave a sticky feeling afterwards."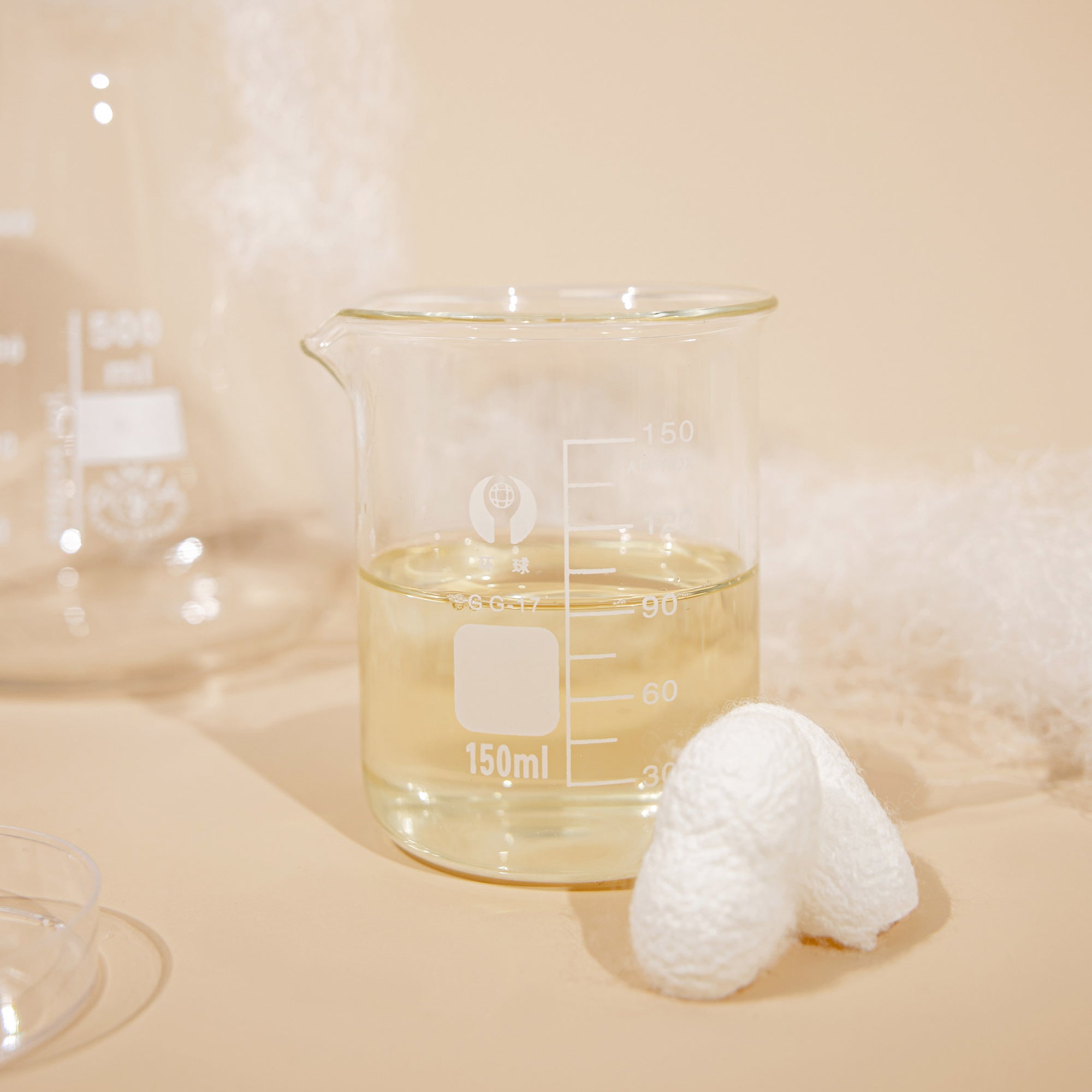 Unravelling The Silk Secret
As Australia's only silk farm, Seresilk maintains control over the entire production process.
After our silk-moths naturally emerge from their cocoons to continue their life-cycle, the silk is collected and the hydrolysis process begins.
The silk fibres are then subjected to hydrolysis and liquefied in a base compound solution with the end result being a beautiful, golden concentrate.
Become a Seresilk Insider
Discover the benefits of silk skincare, get 10% off your first order and hear about exciting new updates.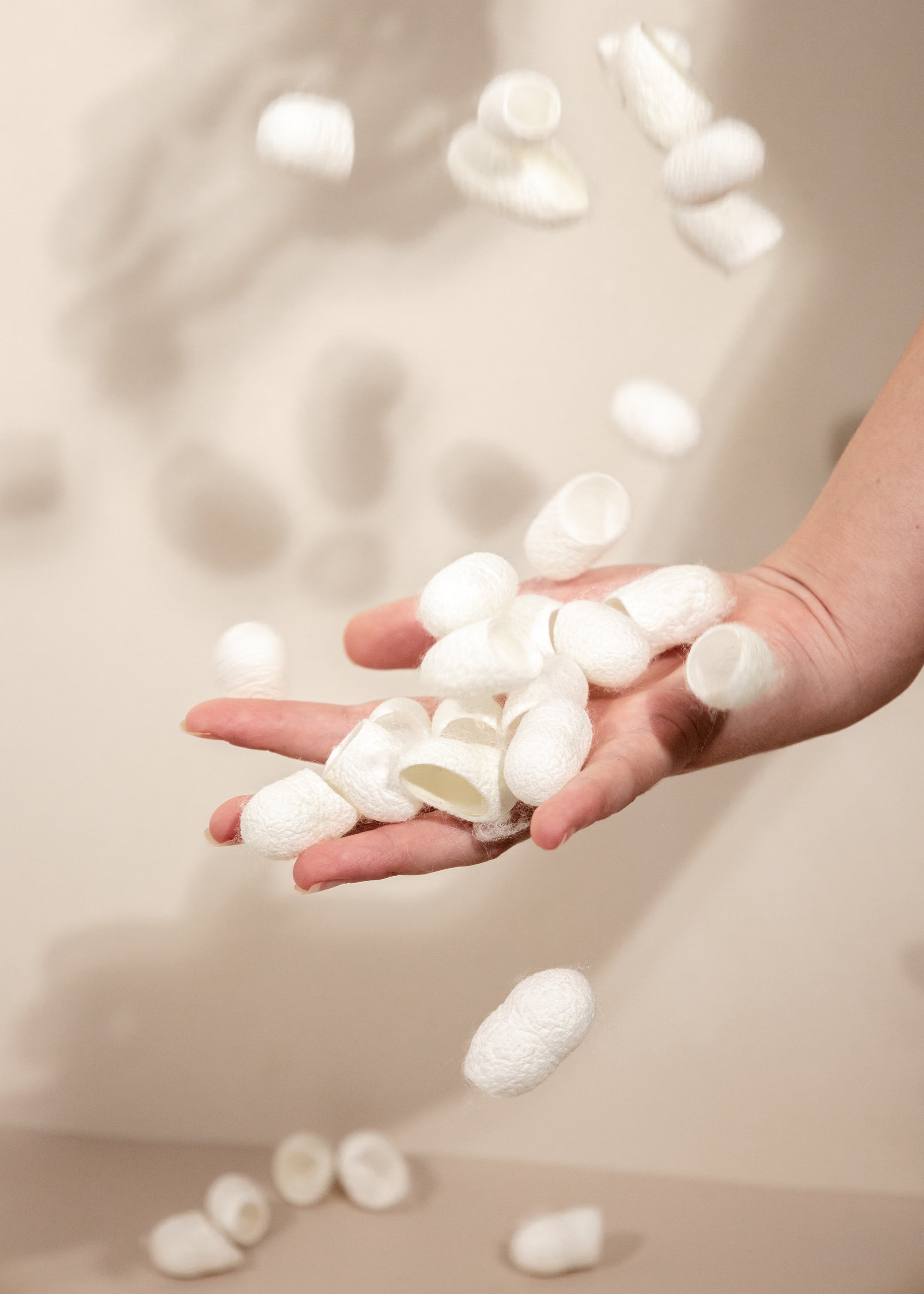 Uniquely Australian and Cruelty-free Silk
Typically, the silk cocoon is boiled 8 days after it has been spun, killing the pupa inside and allowing the 1,000m long thread to unravel for a cleaner spinning process.
The beauty of Seresilk, is that we allow the silk-moth to emerge naturally and continue its natural life cycle peacefully.
All Seresilk formulations are made using 100% cruelty-free and Australian-made silk.
The Seresilk Skin Routine
Cleanse

Exfoliate

Protect

Hydrate
Yes! Seresilk anti-ageing silk night serum, night cream and gentle silk cleanser contain soluble versions of real silk, ethically derived from the spent cocoon by hydrolysing the silk proteins.
We want to make sure we use every part of our ingredients; minimising our impact on waste. Our exfoliator is a natural silk cocoon; not only showing we use the entirety of the ingredients, but also distinguished for being incredibly hydrating.
Seresilk's ethos above all is transparency and conscious practice. We want you to know exactly what you're putting on your face, and where it's coming from.
We pride ourselves on only sourcing ingredients that are cruelty-free and Australian owned.
Our packaging is all eco-friendly and sustainably sourced. We work hard on reducing our environmental impact and take all measures to reduce our carbon footprint.
The Silk Hydrolysis Process

Silk has been used in skincare for thousands of years and is said to help reduce wrinkles and fine lines, boosting collagen, and enhancing skin elasticity.

The Importance of Simple Skincare

Seresilk formulations are carefully curated and expertly designed to be dermatologically tested and approved + suitable for sensitive skin.

The Use of Silk in Skincare

Seresilk founder, Taylor Battistella, first started rearing silkworms as in primary school and quickly started his first business supplying customers over the country.