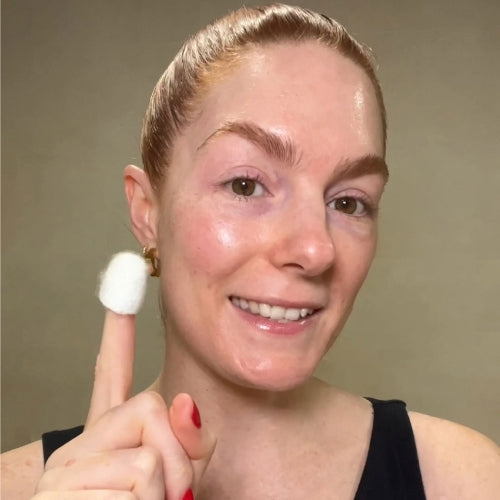 Who we are
Seresilk is the only Australian-made, cruelty-free silk skincare product in the world.
Thanks to Australia's natural environment, which provides the perfect conditions to produce the highest quality silk, we produce powerful silk-infused skincare products.
Our mission is to help people achieve silky smooth skin through a simple routine that harnesses silk's natural healing properties.
Using only 24 ingredients across our 4-step night routine, we let our Australian silk shine.
What we value
Our vision is to unlock the natural wonders of cruelty-free Australian silk.
As there's no existing Australian industry for silk skincare, we aim to promote – and scale – the creation of an independent and sustainable industry.
We also partner with three Australian charities to help restore Australia's biodiversity and landscape, and support women, children, and families in hardship.
Sales Agent - Commission
Are you a motivated, results-driven individual with a knack for sales and a desire to earn commissions in your own time? Join Seresilk as a Sales Agent and make an impact in the skincare industry!
Key Responsibilities:
Promote and sell the world's only Australian silk skincare products.
Build and maintain strong customer relationships, ensuring satisfaction.
Work on a commission-based model, earning a percentage of each sale you generate.
Deliver exceptional customer service, showcasing the quality of our products.
Requirements:
Sales experience and a proven track record of meeting or exceeding sales targets.
Self-motivated, with a drive to achieve and earn commissions.
Part-time availability, perfect for individuals seeking flexible work hours.
Passion for skincare and the ability to convey the benefits of our products.
A desire to make a difference and grow in the skincare industry.
Ready to take on an exciting sales role with us? Apply now on this page and start boosting your career and income!
Social Media Manager - Part-Time + Commission
Are you tech-savvy, creative and have a passion for skincare? Do you have the drive to build an engaged online community? We're looking for a talented Social Media Manager to help us take our skincare business to the next level!
Key Responsibilities:
Manage and develop our social media accounts, creating engaging and visually appealing content.
Utilise your understanding of the skincare market to curate content that resonates with our audience.
Use your understanding of the target market to leverage your existing network and promote our products to foster a vibrant online community with a fresh approach.
Collaborate to drive sales through our platform, earning both a base salary and enticing commissions for every sale you generate.
Requirements:
Tech-savvy and proficient across social media platforms.
A passion for skincare and a solid understanding of the target market.
A network of potential customers and influencers in the skincare industry.
A fresh and innovative approach to content creation and community building.
Flexible availability, ideally suited for a tech-savvy mum aged 30-49 looking to make an impact and earn commissions while working from home.
Ready to revolutionise the skincare industry with us? Apply now on this page and become an integral part of our journey!
Internships
The Seresilk Internship Program is perfect for someone who's passionate about skincare, sustainability, and business building.
Centred around immersive marketing tasks, our program helps students develop a founder/start-up mentality, as well as the opportunity to gain practical experience.
We accept internship applications year-round.
Over the course of the internship, you'll have the opportunity to gain experience in content creation, site development and customer workshops. You'll also get to network with founders, industry leaders and established business professionals.
To apply, please visit this page.